How do I use PayPal to pay for my order?
We're happy to accept payment via PayPal!
First, you need to make sure you have a valid PayPal account, which you can set up on the PayPal website directly.
To pay via PayPal, simply select the PayPal option at checkout: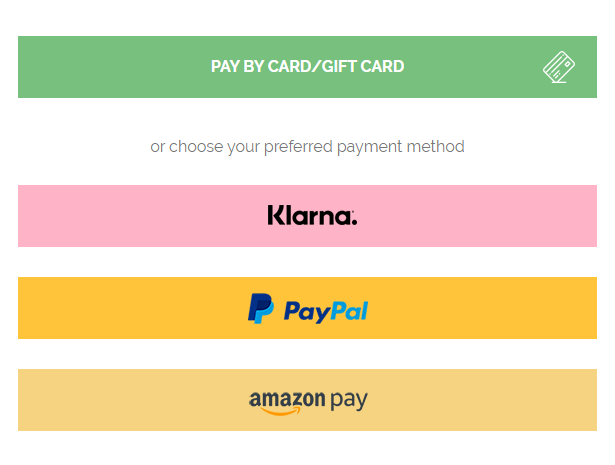 You will then be prompted to log into your PayPal account to proceed with payment.
Please note that your confirmation email and any delivery emails will be sent to the email address linked to your PayPal account.
Top Tip: Please make sure to double check your address before placing your order as the address details will be taken directly from your PayPal account!